Can I purchase KetoKrate as a gift?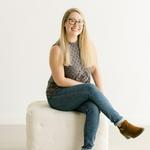 Updated by Elyse
Absolutely, and thank you for thinking of us! KetoKrate makes a great gift for anyone on a Keto or low carb diet!
We offer the option to purchase KetoKrate as a gift for 1, 3, 6, or 12 months! You can explore the options here: The Gift of KetoKrate
Purchasing KetoKrate as a gift allows the ability to include a personalized card in the first shipment.  When you are checking out you will be prompted to provide the following information that will be on the gift card:
Gift recipient 
Gift message
Gift sender 
To ensure your giftee receives their first Krate asap we ship them with USPS Priority!
A curated monthly Krate will then process on the 3rd of each month for the duration of the gift! The giftee will also gain access to the Members' Only KetoShop™ for the duration of the gift where they can purchase items individually, and shipping is always free!
Still have questions on how gifting works? Please reach out to our customer service team by clicking the "Get in Touch" button on the top right of the screen, or send an email to support@ketokrate.com
**Discounts and/or promotional offers may not be applied to "Gift Order(s)", they may only be applied when signing up for the standard renewing monthly subscription.