How does the rewards program work?
How does the rewards program work?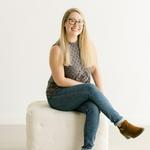 Updated by Elyse
We recently launched our new rewards program where you will earn points for every $ spent, plus bonus points for your birthday, KetoKrate anniversary, and following us on social platforms!
The program just launched, and we are working out some kinks. Once everything is ironed out we will be emailing all of our subscribers.
If you have any questions in the meantime please reach out to our support team by sending an email to support@ketokrate.com, or by clicking "Get in touch" in the top right of your screen!