Can I give KetoKrate as a gift?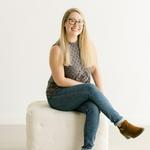 Updated by Elyse
Typically we do offer the option to purchase KetoKrate as a gift, however, we recently launched our new website and unfortunately the ability to purchase KetoKrate as a gift has been temporarily disabled.
We are working on getting this fixed, and hope to have it back up and running very soon.
In the meantime, there is always the option to create a subscription, and use the intended giftee's shipping information.
Subscriptions can be cancelled at any time, so if your intention is to gift 1 month, you can cancel the subscription immediately after the order is placed to avoid being rebilled! The only thing that would not be possible in this scenario is adding a gift note.
Apologies for the inconvenience of not having the option to place a gift order today. If you have any questions please reach out to support@ketokrate.com, or by clicking "Get In Touch" in the top right corner