Change my shipping address?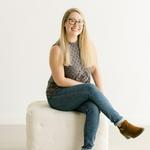 Updated by Elyse
Simply follow these instructions:
1. Log into your account with your username and password. If you forgot your password you can recover it here
2. Once logged in, you should see your portal that looks similar to the photo below. You will see all your shipments for your subscription listed in chronological order. Next, click on "Manage Subscriptions".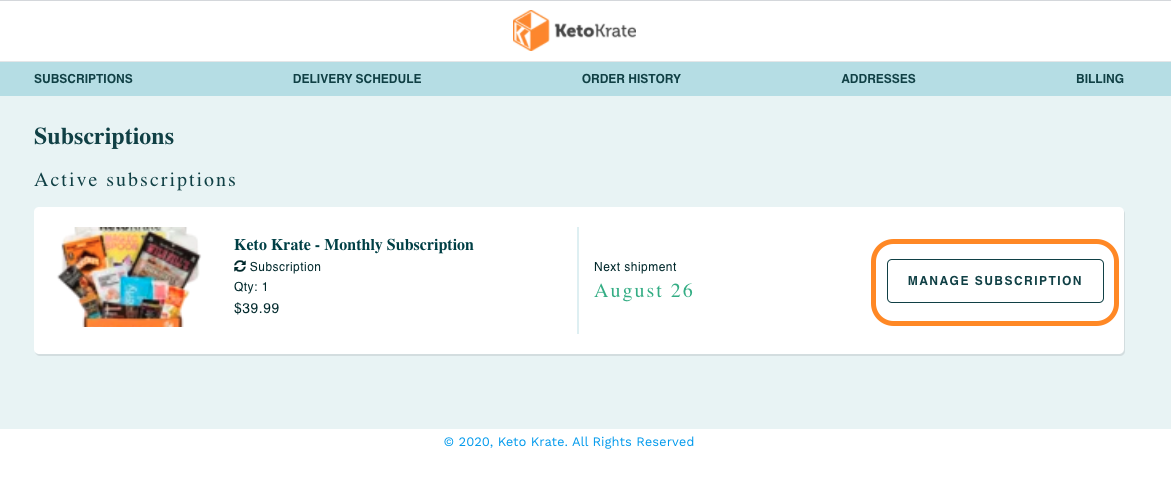 3. Click on the Shipping Address Box. Once you click on it, you will have the option to change your "Shipping Address" or your "Billing Address".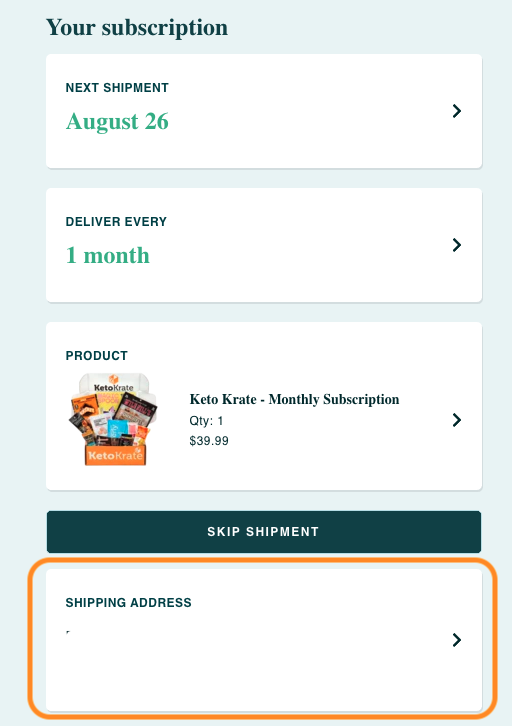 As long as your address is updated prior to the 3rd of the month it will be applied to that months shipment. If you need to update your address after your subscription has renewed please email support@ketokrate.com for assistance to have your Keto Krate rerouted to your new address.