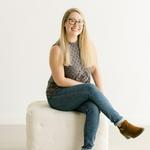 Updated by Elyse
You can log into your account to manage the following: 
Billing information
Update your shipping address
Skip future months
Change shipping frequency 
Cancel your subscription
**Please note that renewals process in the early am hours on either the 3rd or the 15th (depending on your billing cycle) Any changes need to be made PRIOR to the renewal. Any changes made after the renewal has processed will not take effect until the next billing cycle.
We do not require you to set up your account during your KetoKrate sign up so you'll set your password the first time you login.
Click here to be taken to the login screen and where you can enter your email address and password.  
The email field is case sensitive, so if's not recognizing your email when you try to login, try entering the email without capital letters and make sure there are no "unwanted spaces" see example below.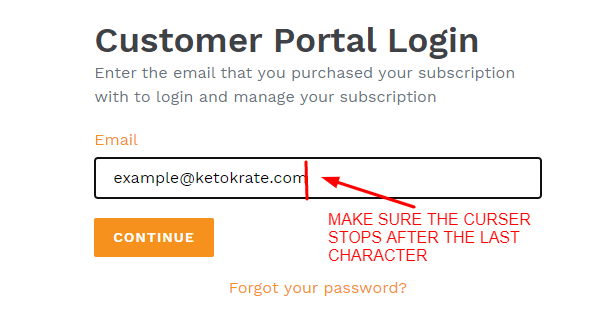 If you are still unable to log in please email support@ketokrate.com for assistance.