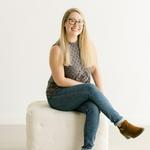 Updated by Elyse
We'll be sad to see you go, but we understand that even the best things come to an end. **Note: KetoKrate is now priced at $49.99/month. If you have a membership with our legacy pricing of $39.99, you will have KetoKrate's Preferred Member Pricing for as long as you keep your membership active. If you cancel now and decide to join again at a later date you'll will be charged at the new rate of $49.99/month.**
Please follow the 3 easy steps below to cancel your subscription:
Step 1 
Log into your Customer Portal.
If you can not locate the email, or if you have any trouble logging into your account please refer to the Login Error Message - How to trouble shoot! article.
Step 2 
Click on the "Manage Subscription" option. Scroll all the way to the bottom of the page and then "Cancel My Subscription".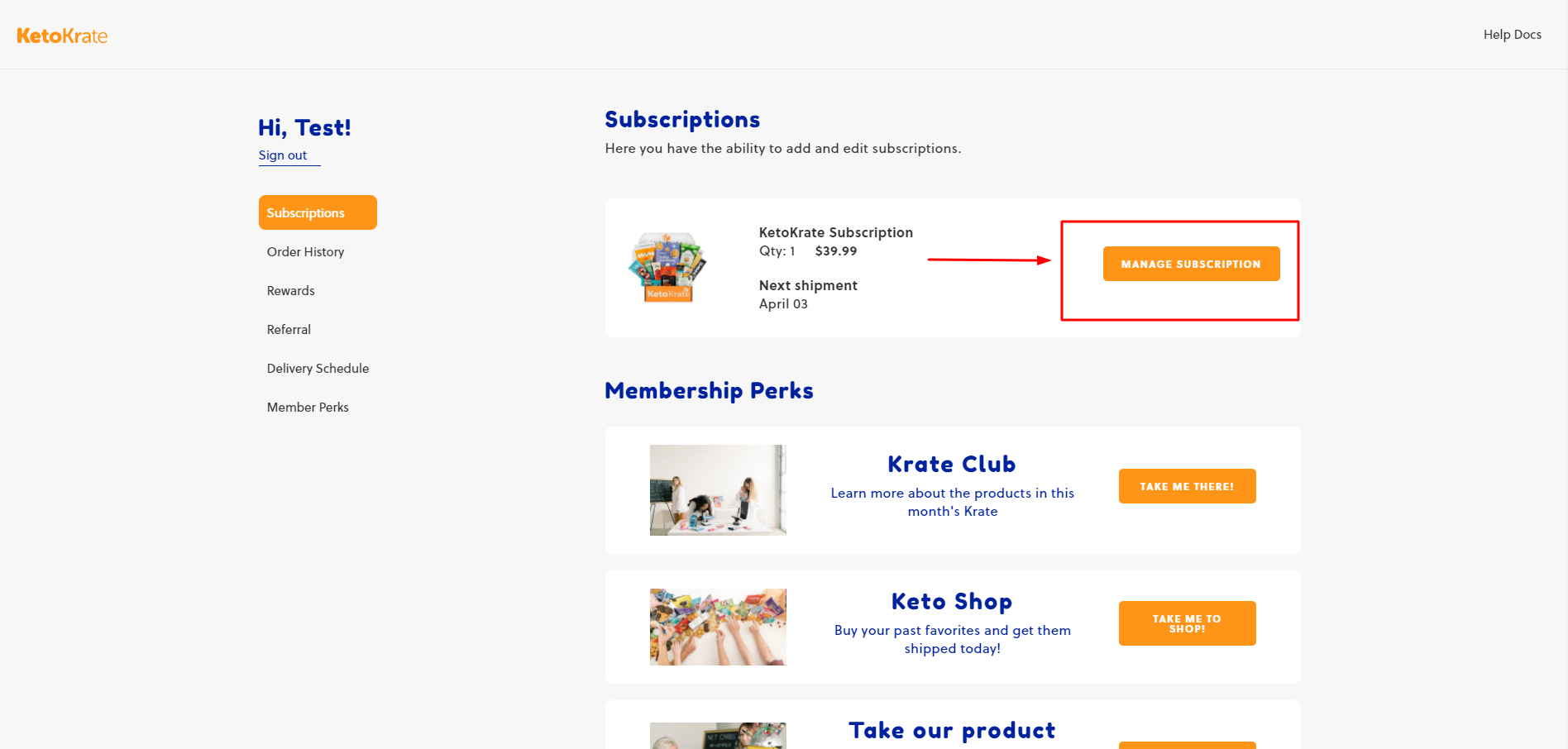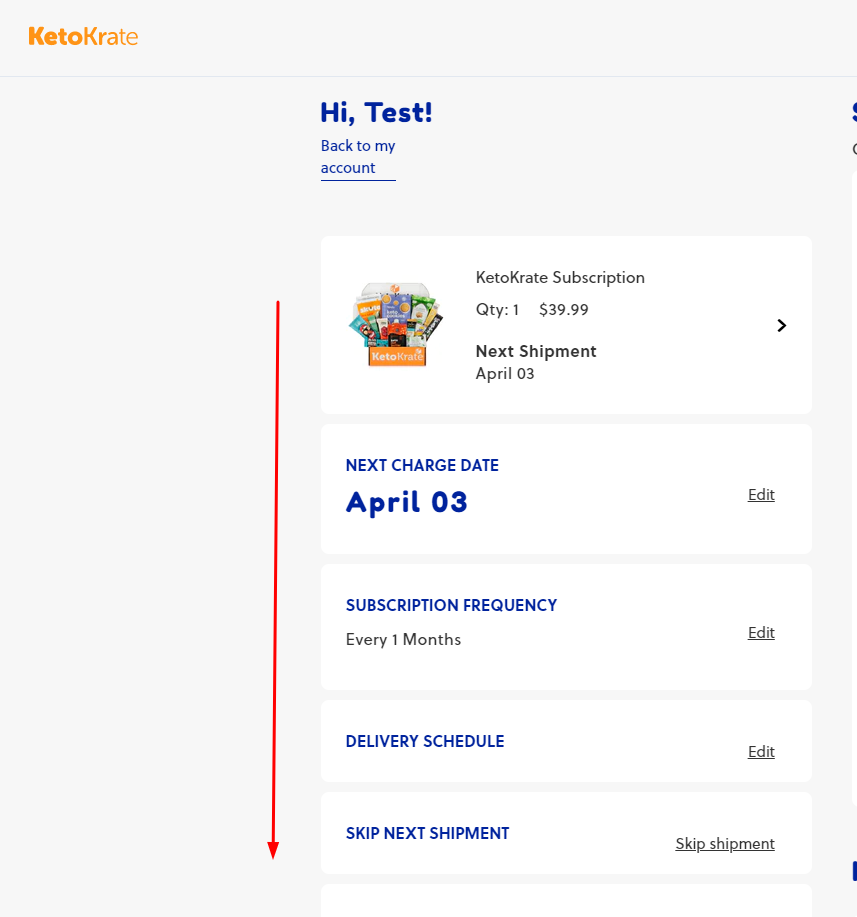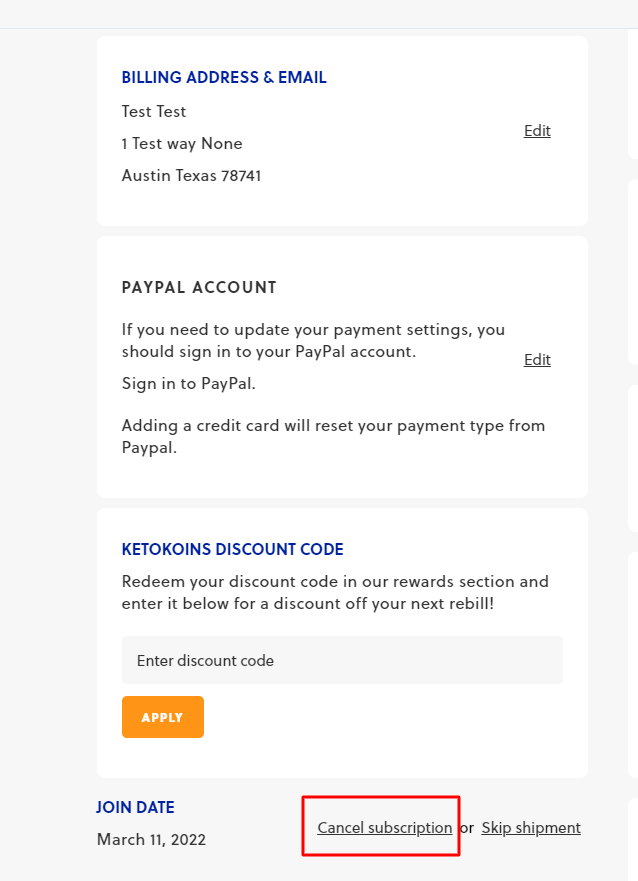 *You will be able to reactivate your subscription at anytime by going through the same steps and simply clicking the link that says "Re-activate".
**Cancelling a pre-paid 3 month, 6 month or 12 month subscription will mean that you will not be charged again at the end of your pre-paid term. You will continue to receive the remaining KetoKrates for the term you have already purchased.
Step 3
You will be directed to a short survey to help us improve our service in the future.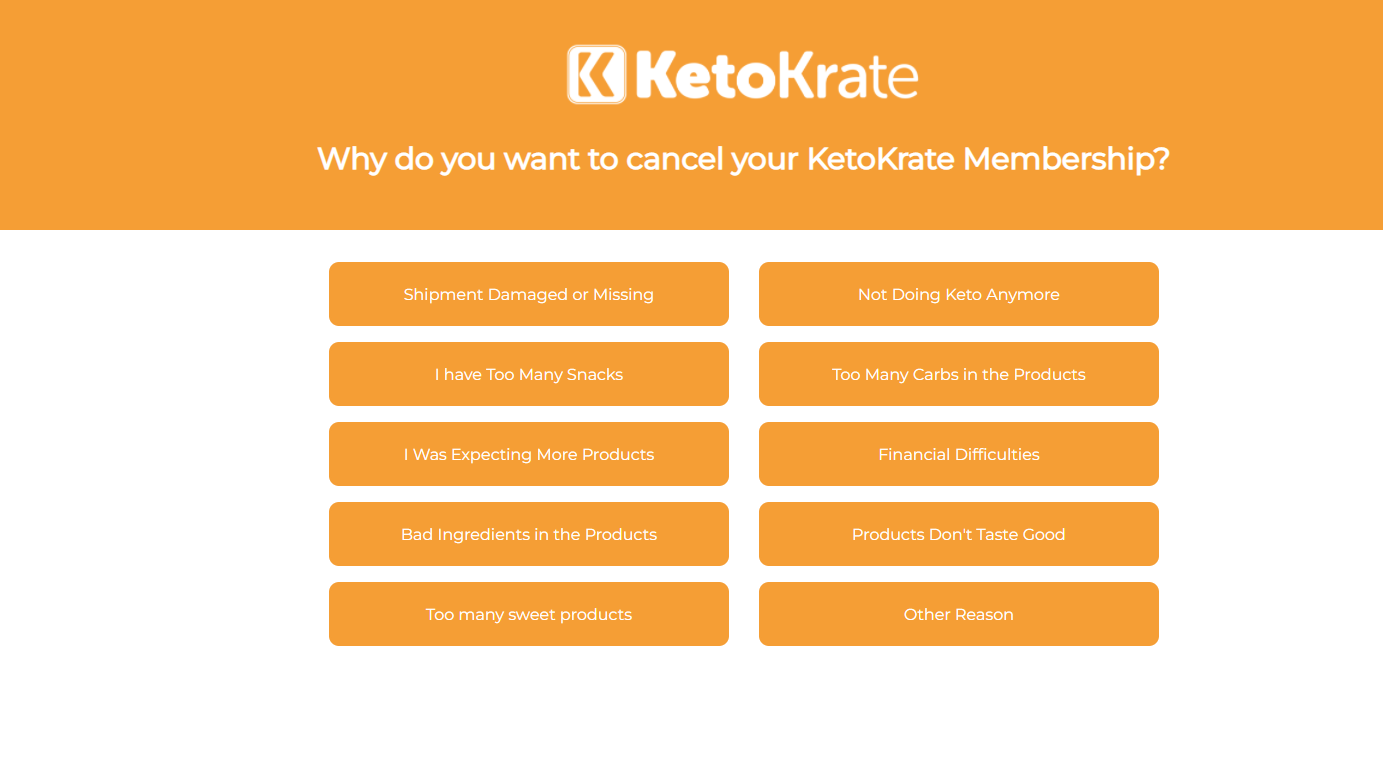 Please click on the button that best describes your reason for cancelling. Depending on the reason for cancelling, you will be offered the opportunity to adjust your account. You will also have the opportunity to provide feedback.
Once the cancellation is complete you will be brought to the screen below: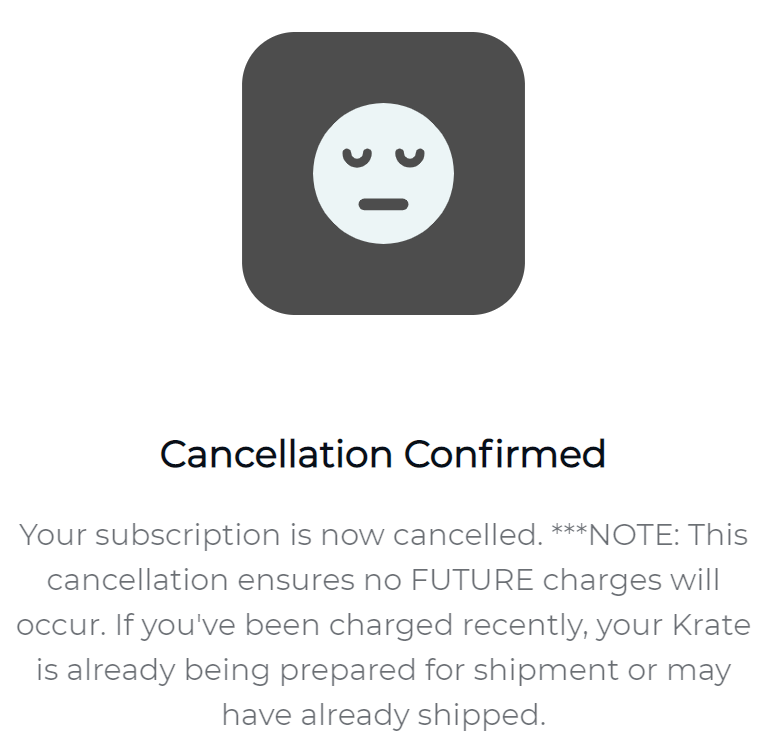 You will also receive an email confirmation for your record.
**Please note that if you do not complete the cancellation through the link your subscription will remain active and renew on the next scheduled renewal date. If you have any trouble cancelling through the above link, please note that it may not work on all browsers, as it was designed on google. If you're still unable to cancel, please use the get in touch button in the top right corner, or send an email to support@ketokrate.com with your full name, shipping address, the type of device, operating system, and type of browser you are using. If you can take a screenshot it is greatly appreciated!
***All changes to your subscription must occur before 11:00pm EST on the 2nd, or the 14th of the month (depending on your renewal schedule) to take effect for that month's KetoKrate (example: before 11:00pm EST on December 2nd to take effect for the December Krate) 
Note: Customer Service operates M-F 9am-5pm CST and we will respond within 24 business hours.