Do you have a phone number?
Do you have a phone number?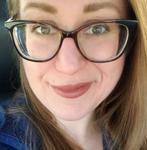 Updated by Elyse
We do not currently offer phone support. We're a small team and e-mail support allows us to be flexible and responsive! Please allow up to 24 hours for a response but in most cases we'll respond within a few hours.
If you have any questions you can search our FAQ (search bar above) and if you can't find an answer to your question you can reach out by clicking on "Get in touch" in the top right hand corner or email us support@ketokrate.com. We are always happy to help!