There are some broken products in my Krate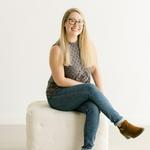 Updated by Elyse
We do our best to provide exceptional service, yet some factors like shipping and handling, or an occasional packaging malfunction does happen from time to time.
If you have found yourself here we are SO sorry, but we look forward to making things right, ASAP!
Please reach out by clicking on "Get in touch" in the top right hand corner, or send an email to support@ketokrate.com.
If possible please include a photo of the broken/damaged item(s) you received. If you are unable to send a photo, please be sure to provide a detailed description of the damage.
We'll get back to you within 24 business hours but generally much sooner!