Can I include a product in KetoKrate?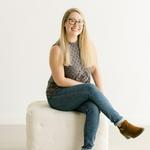 Updated by Elyse
We're always looking for new products to consider for our monthly Krates!
To make sure you're aware, all products featured in KetoKrate must:
a) Be a food/snack type product 
b) Contain 5g or less of net carbs (carbs minus fiber and sugar alcohols) per serving
c) Be free of maltitol, aspartame, and gluten **While we do our best to avoid products that contain gluten, not all are certified as gluten free.
d) Have minimal soy and sucralose
e) Are shelf stable. - **If your product is not shelf stable there may still be able to work together but note we can only include shelf stable products in our Krates.
If your product is a fit, please take the next step by filling out this survey:
If you have any questions please reach out to support@ketokrate.com!