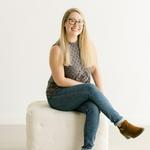 Updated by Elyse
KetoKrate is a monthly subscription of keto friendly snacks delivered to your door. We also include the following:
digital access to discount codes
a unique recipe featuring products from the current Krate
success stories to keep you motivated!
All products are gluten free, maltitol free, and 5g of net carbs (or less) per serving.
Keto snacks are hard to find!  When you do find something you like, it's frustrating when your local store doesn't carry it, or that you have to pay 8 different shipping rates to order your favorite snacks to your home.
This is why we've created KetoKrate: to help you discover new products that fit your diet and help you stick to keto and achieve your goals.  We believe in keto, and we believe in you.