Become an Influencer or Affiliate with KetoKrate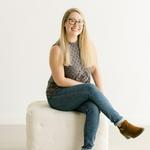 Updated by Elyse
Thank you for your interest in the KetoKrate Affiliate Program! We love the partnerships we've created within our community and are always excited to grow our affiliate family. If you are someone who likes to share your Keto journey with your audience, whether it's on Instagram, a blog, YouTube, or another website, you can start earning commissions as soon as today for every new user that you get to sign up for our subscription snack box service. 
If you're curious on how to get started, just read the information below. We are so excited for you to start sharing Keto Krate with your audience!
Top Reasons to Become a KetoKrate Affiliate:
Free Krate full of Keto snacks every month
Earn commissions for every person that signs up using your link or code
30 day cookie duration
Help your audience shake their carb addiction and meet their goals!
How much money can I make?
KetoKrate will pay you commissions for each person that signs up for our service using your unique discount code or link. There are no caps to what you can earn with us and we also don't have minimums for payouts either!
We also will periodically offer higher payouts per sign up for special promotions.
How do I promote?
We want you to create content that will resonate with your audience and no one knows them better than you! We will be sending you a monthly Krate that you can use for unboxings or any other type of creative content that helps you convey why you think Keto Krate is a must have for someone with a Keto or Low Carb lifestyle. That being said, the Affiliate Program Manager will also provide you with some key talking points to help you promote our product and will always be happy to share best practices, brainstorm with you, and leverage our amazing in house content team to help you develop any creative ideas you might need help executing.
What does "30 day cookie duration" mean? 
Your unique link has a 30 day attribution window. This means that if someone clicks on your link, doesn't sign up right away, but then signs up within 30 days through any other channel (social, paid ad, typing in KetoKrate on Google, etc.) that you will still get commissions for that signup.
How do I sign up?
If you'd like to join our program, click here to fill out an application. If we feel that you would be a great fit for our program, we will contact you to begin the onboarding process.
What happens after I'm approved?
Once approved, we will send you a link to your unique portal. This portal is where you can track your commissions, see what campaigns we're currently running, download creative assets to help with your promotion, and grab your unique link and code to share with your audience. Depending on when you're approved, we will send you the Krate for the current month so you can start promoting right away or get you set up for the following month.
When and how do I get paid? 
We issue payments through PayPal at the beginning of every month for all of your commissions earned the month before.
Sign up here and become a Keto Krate Affiliate!